Welcome to Shevelles.com, the virtual garage where I park my current collection of muscle cars.  Although my primary interest is in Chevelles, 66-67's in particular, I have a deep appreciation for many of the 60-70's Muscle cars.  In addition to my Chevelles, I currently have two Buick GSX's (one white survivor and one yellow restored) and a 1969 Camaro RS R/28.  I'd have one of everything if I had the space... and, oh yeah, the money!  

My name is Jacquie and I live in Norman, Oklahoma.  I am an active member of the Antique Automobile Association (aaca.org), Team Chevelle (chevelles.com), Team Camaro (camaros.net), Yenko Sportscar Club (yenko.net), the American Chevelle Enthusiasts Society (ACES) and V8Buick (v8buick.com).  I participated in the first inaugural 2009 Muscle Car & Corvette Nationals in Chicago taking two of my cars there to be concours judged and came home with Gold on both!  I returned to Chicago again in 2010 with a 67 Chevelle SS survivor that I took for vintage certification.  If you have never attended this show, you owe it to yourself to go.  It's the Grandaddy of them all!  Another exciting event for me was the Buick GSX Reunion.  With not many of these cars left, it was amazing to see over 100 of them show up for this event!  It was truely a sight to see!  I love showing my cars and meeting and hanging with fellow car enthusiasts.  I learn something new at every event and from nearly every person I meet. I'm very passionate about this hobby and hope to be a part of it for many years to come.

I hope you enjoy looking around.  If you see something you like, you can click on the photo or description to see and read more about the car.  Also, from time to time I have cars for sale.  Scroll down the page to see what's available now.  Oh, and please sign my guestbook at the bottom of this page while you're here.  I'd love to hear about what you've got in your garage too!  

Jacquie (aka: Shevelle)

www.Shevelles.com ©

Copyright 2006 - 2023

All rights reserved



1966 chevelle ss, 1967 chevelle ss, 1969 chevelle ss convertible, CHEVELLEs FOR SALE, 1966, 1967, 66, 67, chevelle ss super sport, 396, 360, 375, l78, tuxedo, black, red, sandalwood tan, misty turquoise, aaca grand nationa,l mcacn gold, 4 speed, numbers matching, danube, aztec bronze, slate, marina blue, tahoe, restored, restoration, original, survivor, buick gsx stage, gs, cuda, ls5, 1970, 70, 1969, 69, camaro pace car, indy, big block, 454, 455, 66, chevelle for sale, black with red interior, restored, collector car, 1970, hemi cuda hemicuda, 6 pack, six pak, pistol grip, dana 60, shaker, go wing, monte carlo, ss chevelles, mysterychevelle, mike crown, 66 chevelle ss, chevelles for sale, fact book, fact guide, mystery, 1966 chevy chevelle, convertible, chevelles, 1967 ss,super sport, aces, aaca, ncoa, 1966, 1967, 66-67, danube blue, sandalwood tan, marina blue, tuxedo black, regal red, butternut, deepwater blue, carolina blue, ermine white, tahoe turquoise, madiera maroon, royal plum, survivor, fremont, deanza chevrolet, 138176, 396/360, 4-speed, interior, exterior, engine, aztec bronze, 66 mystery chevelle, documented, numbers matching, build sheet, pop, inspections, appraisal, 1970 buick gsx stage 1, 1970 buick gsx for sale

396/360 - 4 Speed

Tuxedo Black / Black Bench

396/350hp - 4 Speed

Tuxedo Black with Red Bucket Seat Interior

20k Mile Survivor

455 Stage One - Automatic

Saturn Yellow / Black

Thanks for visiting!

Bookmark Shevelles.com on your smartphone now!

Sometimes we take a short break from the cars and head to the lake for some weekend antics. While you're here, you might enjoy looking around our boating site, 
CantWeight.com
.  A few people seem to enjoy looking through the photo albums.  :-) 
Click on the boat to cruise on in..... 


1966 1967 chevelle for sale 1970 buick gsx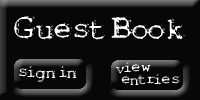 1965 Chevelle Wagon

​15k Actual Mile Survivor

Original Paint - Original Interior - Original Drivetrain

6 cyl & 3 on the Tree - True Grandma Grocery Getter!